Eggs - Chicks - Started - Flight Ready
*
Dog Training Birds & Raptor Food Available
Individually frozen, vacuum packed, quartered adult pheasants. Mostly hens with some roosters. Packages average around 6 to 10 oz. Head, legs, wings, gizzards and intestines removed. 80 to 85% of pure meat on the bone. Skin and feathers left on.

We also sell by the pound here at the farm, $4.50 per pound and also offer shipping. Call for pricing on shipping.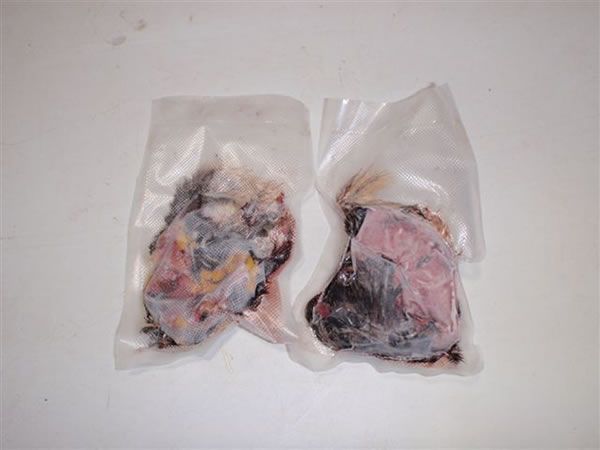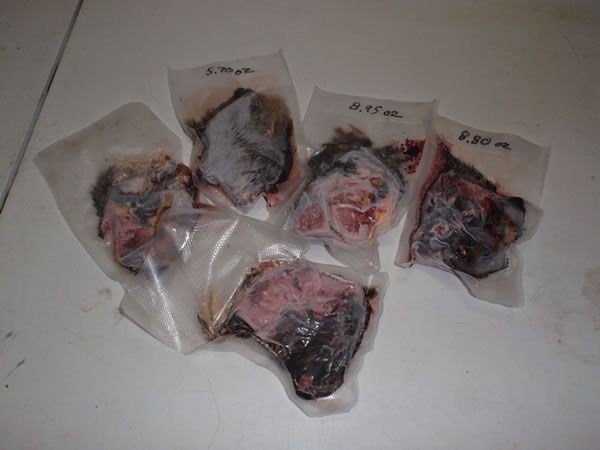 *NOT FOR HUMAN CONSUMPTION

Place your orders early (February-March preferred)
25% deposit required to book all adult birds, chicks and/or eggs in advance.

** We can not guarantee live delivery or livability due to things out of our control during shipping. Farm pickup is always an option. **

Call or email to place orders, Questions or Quotes.
Top